Recensione: TOM WALKER – What a Time to Be Alive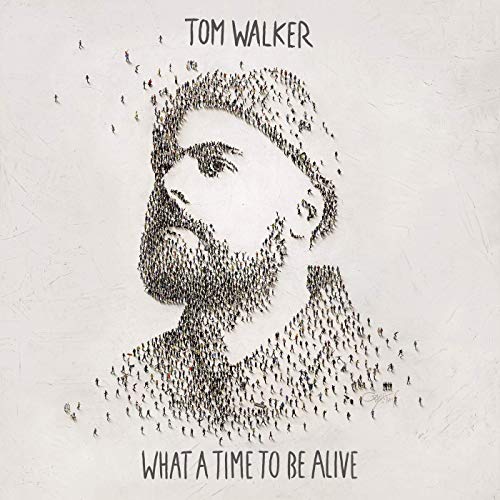 Dopo una sfilza di singoli e collaborazioni dorate è arrivata l'ora per Tom Walker di fare il grande passo e pubblicare l'album di debutto.
Tom Walker ha un grosso peso sulle spalle ovvero quello di essere stato il breakout artist inglese che ha avuto più successo nel mondo nel 2018.
Questo vuole dire: aspettative, tensioni, perfezionismo, attenzione. Un Carico incredibile che l'artista di Glasgow sembra sopportare benissimo.
Il disco è un compendio del pop che va adesso, fatto di trame sonore rarefatte e liriche di amori complicati, cuori infranti e gioie e sofferenze quotidiane che sono cantate alla perfezione da Tom con quel suo inconfondibile timbro vocale.
Nel disco non mancano le collaborazioni. Ci sono quella con Zara Larson e quella con i Rudimental. Ricordiamo che Tom è quello di Hola di Marco Mengoni.
Particolare è la cover dell'album, creata da Craig Alan che mostra uno straordinario ritratto di Tom formato da 2000 piccole immagini di persone che sono state importanti nella vita di Tom in questi suoi 26 anni di vita.
Un disco che si lascia ascoltare, da riporre tra Ed Sheeran e Adele.
Score: 6,25
Tre brani da ascoltare subito: Now You're Gone – My Way – Fade Away

Quotes:

Take my hand, we can find a place no one knows
And you can tell me where this goes
I know it's hard for you
You've got scars beneath your clothes
You didn't do this on your own
As I hold my hand out for you
You're too scared to let me in
And we end where we begin
When you gave away the love he gave you
You don't want a soul to save you
I'll never stop, I'm not givin' in (No, no, no, no, no)
'Cause I'll climb the walls that slowly cage you
Break the chains that you can't break through
I'll never stop, I'm not givin' in
(Not Giving In)
I'm just living for the moment
Flying high on paper planes but they don't hold up
Make mistakes but I'll be damned if I don't own them
It's a trip and I don't wanna get sober, don't wanna get sober
Living fast in a daydream
They can try but I'll be dead before they change me
'Cause my guitar's the only one that ever paid me
It's a trip and I'll be loving every single minute
As long as I can say I did it
(My Way)
Take a little of my cold heart
Swap the pieces for a spare part
Fade away, away, away, away
You've been running 'round the whole town
In that pretty little bow gown
Fade away, away, away, away
Oh, fade away, away, away, away
Well, I, I've heard it all before
I'm not listening anymore
I'm not listening anymore
No, no, no, no, no
And you go fight under the storm
I won't be there to keep you warm
I won't be there to keep you warm
'Cause you betrayed me
You went ahead and played me
Said you trying to save me
Well I won't fight for you no more
No more, no more
'Cause you betrayed me
You went ahead and played me, no, no, no
Well, try and save me
I won't fight for you no more
(Fade Away)
Tracklist:

Angels
Leave A Light On
Not Giving In
How Can You Sleep At Night
Now You're Gone feat Zara Larson
My Way
Blessings
Cry Out
Dominoes
Fade Away
Just You And I
The Show
Discografia:
2019 – What a Time to Be Alive