Recensione: MORRISSEY – Ringleader Of the Tormentors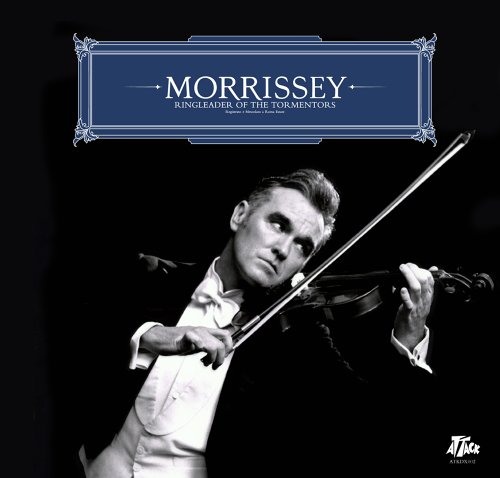 In attesa dell'uscita del nuovo album "California Son " riproponiamo la recensione di un disco pubblicato 13 anni fa dall'ex The Smiths.
Riproponiamo le recensioni originali di dischi del passato
Tra Morrissey e la città di Roma si sta consumando un amore profondo che s'insinua nelle fenditure rock-pop con tinte melodiche del suo ultimo lavoro "Ringleader Of The Tormentors", registrato nella capitale, negli studi di Ennio Morricone, con la prestigiosa produzione di Tony Visconti.
Un progetto ambizioso dal punto di vista musicale e lirico, un compendio prezioso delle visioni dell'ex The Smiths, che si mostra con una prospettiva più positiva dal punto di vista sonoro.
Come non farsi affascinare dai curati arrangiamenti di questo set, che libra il volo con le chitarre di I Will See You In Far Off Places, le magiche orchestrazioni di Dear God Please Help Me, per chiudere sulle atmosfere da kolossal di The Last I Am Born.
Voto: 8,00
(02 Maggio 2006)
Track list:
1. I Will See You In Far Off Places
2. Dear God, Please Help Me
3. You Have Killed Me
4. The Youngest Was The Most Loved
5. In The Future When All's Well
6. The Father Who Must Be Killed
7. Life Is A Pigsty
8. I'll Never Be Anybody's Hero Now
9. On The Streets I Ran
10. To Me You Are A Work Of Art
11. I Just Want To See The Boy Happy
12. At Last I Am Born
Discografia:
1988 – Viva Hate
1991 – Kill Uncle
1992 – Your Arsenal
1994 – Vauxhall and I
1995 – Southpaw Grammar
1997 – Maladjusted
2004 – You Are the Quarry
2006 – Ringleader of the Tormentors
2009 – Years of Refusal
2014 – World Peace Is None of Your Business
2017 – Low in High School
2019 – California Son
I Video: