BLOODY VINYL terza settimana alla numero uno nella classifiche italiana album. Tra i vinili primo BIANCONI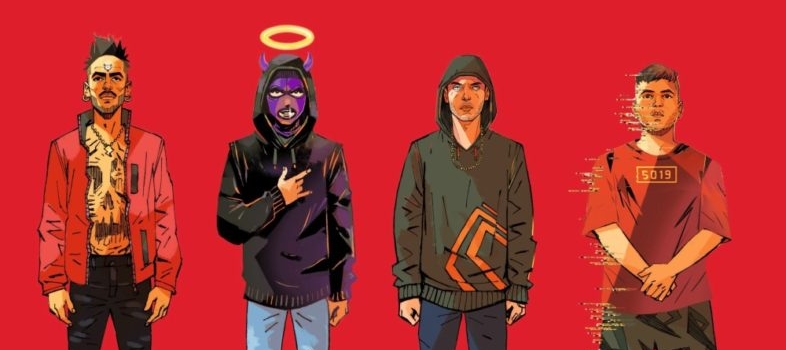 Per la terza settimana di fila BV3 dei BLOODY VINYL, è alla numero uno della nella classifica album Top Of The Music di Fimi-Gfk.
Dietro al collettivo di producer e Dj debutta MECNA con il nuovo album MENTRE NESSUNO GUARDA, mentre alla numero tre troviamo un'altra new entry con L'ULTIMO A MORIRE di SPERANZA.
Altre new entry questa settimana le troviamo: alla numero sei con GIOVANE RONDO di RONDODASOSA, alla undici FOREVER di FRANCESCO BIANCONI e alla trentuno GIRO VELOCE di VEGAS JONES. Ep però uscito lo scorso mercoledì.
Altre nuove entrate sono alla sessantasei con WILDFLOWERS & ALL THE REST di TOM PETTY, alla settanta SERPENTINE PRISON di MATT BERNINGER, alla settantacinque LIVE FROM THE FORUM MMXVIII degli EAGLES e alla settantasette YANG di HIGHSNOB.
Chiude la lista delle nuove entrate nella top 100 l' Ep di ARIETE – SPAZIO.
Clicca per la top ten album italiana
SINGOLI
Ancora numero uno tra i singoli per SUPERCLASSICO di ERNIA che resiste davanti a DESTRI di GAZZELLE.
Clicca per la top ten singoli italiana
VINILI
Debutto alla numero uno delle vendite di vinile FOREVER di FRANCESCO BIANCONI che si posiziona davanti a 1969 di ACHILLE LAURO e a MENTRE NESSUNO GUARDA di MECNA.