Tornano con un nuovo disco i Good Charlotte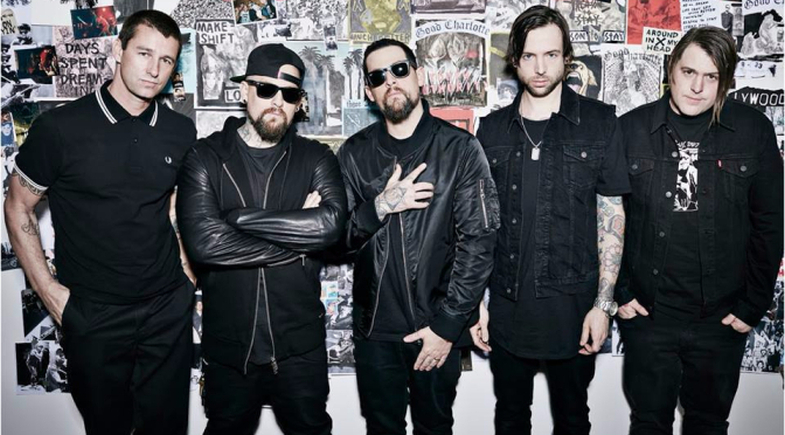 Good Charlotte annunciano "Generation Rx", il nuovo ed atteso settimo disco di studio in uscita il 14 settembre, il primo su etichetta BMG. Ad anticiparlo, il brano "Actual Pain".
Prodotto da Zakk Cervini e Benji Madden (guitar, vocals) e registrato ai MDDN Studios, "Generation Rx" rappresenta un nuovo capitolo per la band di Los Angeles, una nuova scarica di adrenalina tra punk, rock e l'energia che da oltre venti anni li contraddistingue. Il nuovo lavoro è un messaggio diretto alle nuove generazioni: "At the beginning of the year, we were reflecting a lot. We just played a memorial service in honor of Lil Peep. We were thinking of that. Our generation was the first to have so many ways to deal with pain. Throughout this century, we've seen the whole opioid crisis get worse. We wondered if we were really doing our part. We wanted to bet back out there on the battlefield and spread insight, share experience, and give anything we could to improve lives. The message is you can get through the pain, survive it, and have the life you want. We made the record on our own terms and our own time. In that respect, we channeled the soul of our first two albums. This is the album we've been waiting 15 years to create" affermano Joel e Benji. Ed il primo singolo, "Actual Pain", mantiene le promesse mostrandosi come una perfetta introduzione a "Generation Rx".
Il nuovo disco, il secondo ad essere prodotto ai MDDN Studios, arriva a due anni di distanza da "Youth Authority", l'album che ha spezzato un silenzio discografico di cinque anni.
"Generation Rx" in uscita il 14 settembre su etichetta BMG
Good Charlotte saranno in tour a partire da fine maggio, con unica data italiana il 3 febbraio all'Alcatraz di Milano
GOOD CHARLOTTE LIVE DATES
May 26, 2018- Leeds, UK – Slam Dunk North
May 27, 2018 – Hatfield, UK – Slam Dunk South
May 28, 2018 – Birmingham, UK – Slam Dunk Midlands
May 31, 2018 – Vienna, Austria – Arena Open Air
June 01, 2018 – Nüremberg, Germany – Rock Im Park
June 03, 2018 – Nürburg, Germany – Rock Am Ring
October 13, 2018 – Puebla, Mexico – Comuna Festival
February 01, 2019 – Zürich, Switzerland – X-Tra
February 03, 2019 – Milan, Italy – Alcatraz
February 04, 2019 – Munich, Germany – Zenith
February 05, 2019 – Cologne, Germany – Palladium
February 07, 2019 – Brussels, Belgium – AB
February 08, 2019 – Paris, France – Zenith
February 09, 2019 – Offenbach, Germany – Stadthalle
February 11, 2019 – Prague, Czech Republic – Forum Karlin
February 12, 2019- Warsaw, Poland – Torwar
February 13, 2019 – Berlin, Germany – Columbiahale
February 15, 2019 – Luxembourg, Luxembourg – Rockhal
February 16, 2019 – Hamburg, Germany – Sporthalle
February 18, 2019 – Tilburg, Netherlands – 013
February 20, 2019 – London, United Kingdom – Alexandra Palace
ABOUT GOOD CHARLOTTE:
Nati nel 1996 ad opera dei gemelli Joel e Benji Madden, originari del Maryland, i Good Charlottecoinvolgono successivamente il bassista Paul Thomas, il batterista Aaron Eloscopio (poi sostituito da Chris Wilson e poi da Dean Butterworth) ed il chitarrista Billy Martin, compagni di scuola. Inizialmente ispirati ai Beastie Boys, Clash, Green Day e Blink-182, i Good Charlotte trovano presto la loro strada, proclamandosi tra le migliori band in grado di introdurre il punk melodico al grande pubblico. Il primo omonimo album viene pubblicato nel 2000 e contiene hit quali "Little Things" e "Festival Song". Tre anni dopo è la volta di "The Young and the Hopeless", un vero e proprio successo, 3 volte platino e nella Top 20 della super classifica di Rolling Stone sui "50 migliori dischi pop-punk". Il successo planetario della band continua a crescere. "The Chronicles of Life and Death" esce nel 2005 e, con hit quali  "I Just Wanna Live" e "We Believe", diventa presto disco di platino. "Good Morning Revival" (2007) e "Cardiology" (2010) ripetono i successi dei precedenti lavori, piazzandosi nelle Top 10 delle Album Charts mondiali. Dopo una pausa di cinque anni, i Good Charlotte pubblicano nel 2016 "Youth Authority", un disco di transizione verso il nuovo "Generation Rx", che trova la band di LA in ottima forma!
Good Charlotte: 
Joel Madden, vocals
Benji Madden, guitar, vocals
Billy Martin, guitar
Paul Thomas, bass
(cs)
27 Maggio 2018