PLACEBO in arrivo un cofanetto con il primo album live della band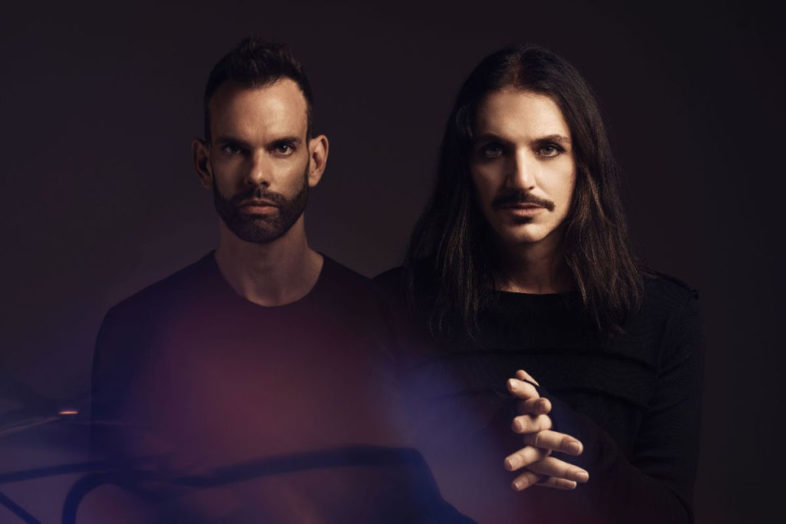 I PLACEBO annunciano l'uscita di un cofanetto intitolato "Placebo Live". Il disco è una vasta raccolta di performance di tutta la loro carriera catturate in giro per il mondo: Messico, Spagna e Londra.
Sorprendentemente, in più di 25 anni di carriera, il cofanetto include il primo album dal vivo che la band abbia mai pubblicato: "Collapse Into Never: Placebo Live In Europe 2023."
Placebo Live segna anche la prima volta che le esibizioni dal vivo della band sono state rese disponibili su vinile.
IL COFANETTO
Il cofanetto include:
– il doppio vinile di "Collapse Into Never: Placebo Live In Europe 2023"
– il lungometraggio del concerto a Città del Messico in versione Blu-Ray "This Is What You Wanted "
– il CD "Live From The White Room"
Il cofanetto contiene brani del loro omonimo debutto Placebo, Black Market Music, Sleeping With Ghosts, Battle For The Sun e Loud Like Love .
Anche il loro acclamato nuovo album Never Let Me Go è ben rappresentato, tra i brani son inclusi il singolo principale dell'album "Beautiful James" e le cover più amate dai fan, come "Running Up That Hill" di Kate Bush e "Shout" dei Tears For Fears.
IL TRAILER
TRACKLIST
Collapse Into Never – Live In Europe 2023
Clear double-vinyl gatefold album tracklisting
Side1
1. Forever Chemicals
2. Beautiful James
3. Scene of the Crime
4. Hugz
5. Happy Birthday In The Sky
Side 2
6. Bionic
7. Surrounded By Spies
8. Sad White Reggae
9. Try Better Next Time
10. Too Many Friends
Side 3
11. Went Missing
12. For What It's Worth
13. Slave To The Wage
14. Song To Say Goodbye
15. The Bitter End
16. Infra-Red
Side 4
17. Shout
18. Fix Yourself
19. Running Up That Hill
This Is What You Wanted – Live in Mexico City
Blu-Ray feature length concert film tracklisting
1. Opening Titles
2. Forever Chemicals
3. Beautiful James
4. Scene Of The Crime
5. Hugz
6. Happy Birthday In The Sky
7. Bionic
8. Twin Demons
9. Surrounded By Spies
10. Chemtrails
11. Sad White Reggae
12. Try Better Next Time
13. Too Many Friends
14. Went Missing
15. For What It's Worth
16. Slave to The Wage
17. Song To Say Goodbye
18. Come Undone
19. The Bitter End
20. Infra-Red
21. Shout
22. Fix Yourself
23. Running Up That Hill
Live From The White Room
Softpak gatefold CD tracklisting
1. Beautiful James
2. Fix Yourself
3. Happy Birthday In The Sky
4. Sad White Reggae
5. Surrounded By Spies
6. Try Better Next Time
7. Went Missing
WEB & SOCIAL
Website | Instagram | Facebook | Twitter