JUSTIN BIEBER in versione Rocky per il video di 'Anyone'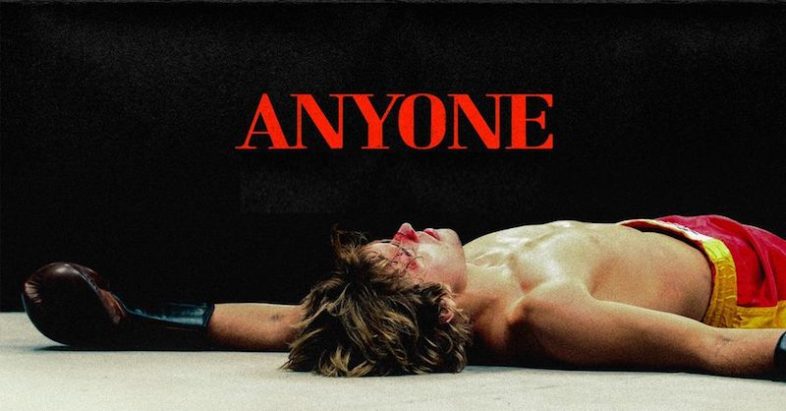 Justin Bieber inizia il 2021 con un nuovo singolo e un nuovo video. Anyone è il titolo del nuovo brano.
Il video è diretto da Colin Tilley ed è ispirato a Rocky e ritrae Bieber come un pugile in allenamento.
Nel cast c'è anche Zoey Deutch, che ha recitato nei film The Professor, Set It Up e The Year of Spectacular Men.
Dopo il debutto del video, Bieber ha pubblicato un video time-lapse dietro le quinte sul suo Instagram che descrive il processo per nascondere i suoi numerosi tatuaggi per la visuale.
Bieber ha presentato in anteprima "Anyone" dal vivo durante un'esibizione in streaming live di Capodanno, che è stato il suo primo spettacolo dal vivo dal 2017. Segue una lunga serie di singoli durante tutto l'anno, che include la sua collaborazione con Ariana Grande, "Stuck With U, "Oltre a" Holy ", con Chance the Rapper," e "Lonely" con Benny Blanco. Recentemente è apparso anche nella traccia di Shawn Mendes "Monster", dal nuovo album di Mendes Wonder. Bieber ha anche recentemente pubblicato una nuova cover di "Rockin' Around the Christmas Tree "a dicembre.
IL TESTO
Dance with me under the diamonds
See me like breath in the cold
Sleep with me here in the silence
Come kiss me, silver and gold
You say that I won't lose you
But you can't predict the future
So just hold on like you will never let go
Yeah, if you ever move on without me
I need to make sure you know
That you are the only one I'll ever love
(I gotta tell ya, gotta tell ya)
Yeah, you, if it's not you, it's not anyone
(I gotta tell ya, gotta tell ya)
Lookin' back on my life you're the only good I've ever done
(Ever done)
Yeah, you, if it's not you, it's not anyone
(Anyone) Not anyone

Forever's not enough time to (No)
Love you the way that I want (Love you the way that I want)
'Cause every morning I find you (No)
I fear the day that I don't
You say that I won't lose you
But you can't predict the future
'Cause certain things are out of our control
Yeah, if you ever move on without me
I need to make sure you know
That you are the only one I'll ever love (Only one)
(I gotta tell ya, gotta tell ya)
Yeah, you, if it's not you, it's not anyone
(I gotta tell ya, gotta tell ya)
Lookin' back on my life you're the only good I've ever done (I've ever done)
Yeah, you, if it's not you, it's not anyone
It's not anyone, not anyone
Oh, oh, oh, oh
If it's not you, it's not anyone
Oh, oh, oh yeah, woah
Yeah, you are the only one I'll ever love
(I gotta tell ya, gotta tell ya, yeah)
Yeah, you, if it's not you, it's not anyone
(I gotta tell ya, gotta tell ya)
Lookin' back on my life you're the only good I've ever done (Ever done, oh, yeah)
Yeah, you, if it's not you, it's not anyone
WEB & SOCIAL
http://facebook.com/justinbieber
http://twitter.com/justinbieber
http://instagram.com/justinbieber