50 CENT pubblica il video di "Part Of The Game" sigla dello spin off di Power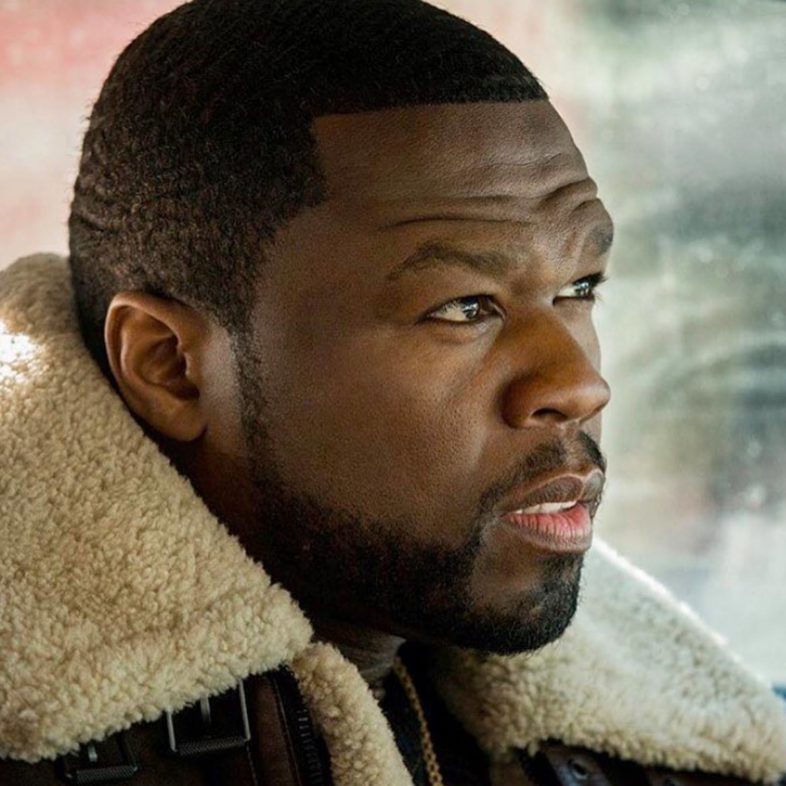 50 Cent in grande spolvero per il suo nuovo brano Part Of The Game. La traccia con i feat. di NLE Choppa e Rileyy Lanez è la sigla ufficiale della serie tv "Power Book III: Raising Kanan".
E' stato pubblicato anche il video che vede rapper che guida per New York in una splendida BMW gialla. Il clip contiene delle scene tratte da Power Book III: Raising Kanan, lo spin-off prequel della serie di Starz Power di cui 50 Cent è il produttore esecutivo.
"Part Of The Game" servirà come sigla ufficiale della serie che verrà presentata in anteprima la prossima estate con Omar Epps, London Brown, Joey Basa $$ e altri.
La canzone e il video incapsulano entrambi il tema di Raising Kanan, che esplora l'educazione del personaggio di Power Kanan Stark (interpretato dallo stesso 50 Cent nella serie tv di Power) nella New York degli anni '90 e si intreccia con James "Ghost" St Patrick Ghost, ovvero il famoso Ghost di Power.
Questa nuova traccia è l'ultima produzione di 50 Cent da quando è apparso in "Remember The Name" con Eminem dalla versione del 2019 di Ed Sheeran No 6 Collaborations Project.
Il suo ultimo album "Animal Ambition: An Untamed Desire To Win" è stato pubblicato nel 2014.
check the vibes 🔥🔥 Raising Kanan Theme QGTM • https://t.co/RmLC5QbJQM #bransoncognac #lecheminduroi pic.twitter.com/X5AG7105XA

— 50cent (@50cent) January 3, 2021
IL TESTO
Yeah, yeah
Yeah, yeah
I'm a hustler, baby, I'm a hustler, baby (Yeah)
I know heartbreaks, setbacks
Bitch, if I crap out, I'm sure I'ma get back
I been through the ups and downs, you know I get around
So to me, it's all a part of the game (Ah, ah, yeah)
If I ain't the coke man, or the dope man
I'm almost for sure man, I gotta take it
No need to say shit, I'm gon' take it (Yeah, yeah)
Robberies turned homicide, it's nothin' to play with
Make money, make-make, make money
When shit hit the fan, we'll take money, South sidе
Beef with the best of 'em, donе shot at the rest of 'em (Yeah)
Checks, I'm collectin' 'em, check, boy, I'm finessin' em (Haha, oh, oh)
Big bags of bread, boy you fuck around, put a big bag on your head
'Fore the weather break you're dead
Let's get to it, they don't do it like we do it (Nah)
Cop it, whip it (Oh, oh), bag it, flip it
Re-up, we up, G'd up, whaddup? (Yeah)
Runnin' 'round this bitch, still not givin' a fuck (Ayy)
When it come to that paper there'll be no complications (Haha, that's right)
Put a hole in a nigga right in front of you, your heartbeat pacin'
And it's alright, that's how we do it on this side
Niggas get to it on this side (Yeah, yeah)

I know heartbreaks, setbacks
Bitch, if I crap out, I'm sure I'ma get back
I been through the ups and downs, you know I get around
So to me, it's all a part of the game (Ah, ah, yeah)
If I ain't the coke man, or the dope man
I'm almost for sure man, I gotta take it
No need to say shit, I'm gon' take it (Yeah, yeah)
Robberies turned homicide (NLE, the Top Shotta)
It's nothin' to play with (Ayy)
It's all a part of the game, you gotta play your cards right
Don't get caught without the pipe all night, lurkin' on sight
Never go without a fight, win or lose, or wrong or right
Protect your life 'cause I'll Debo it like you was just a bike
Two Cuban links just like I'm Tity Boi, ridin' 'round your city, boy
Two-tone boogers up in my face look like a Chip Ahoy
More money, more problems, got me feelin' like I'm Diddy, boy (Yeah, yeah)
Biggie, boy, now you see why these hoes get jiggy for me (Oh, oh)
Try to post up on his block, I bet we won't allow 'em
Might grab that nigga off the lot, we pull 'em in the alley (Yeah, yeah)
We need some silence, suppress 'em when he start rattlin' (Yeah, yeah)
As you drivin', there'll be hell when you done did a robbery (Yeah, yeah)
Not your hoe man, I'm the boss man
Not the dope man but I bring the propane
He had a scope on it but he hit 'em close range
Stormy days but you know we bringin' more rains
I know heartbreaks, setbacks (Hey, NLE the Top Shotta my nigga)
Bitch, if I crap out, I'm sure I'ma get back
I been through the ups and downs, you know I get around (Yeah)
So to me, it's all a part of the game (Brrt, brrt)
If I ain't the coke man, or the dope man (Hey)
I'm almost for sure man, I gotta take it
No need to say shit, I'm gon' take it (Hey, hey)
Robberies turned homicide, it's nothin' to play with (Hey, hey)
Oh, oh
Welcome to the South side
Yeah, yeah
Ooh
Yeah, yeah, yeah
Yeah-yeah, yeah, yeah-yeah
WEB & SOCIAL
https://www.facebook.com/50cent/
https://www.instagram.com/50cent/
https://twitter.com/50cent