Video e Testo: SABRINA CLAUDIO & THE WEEKND – "Christmas Blues"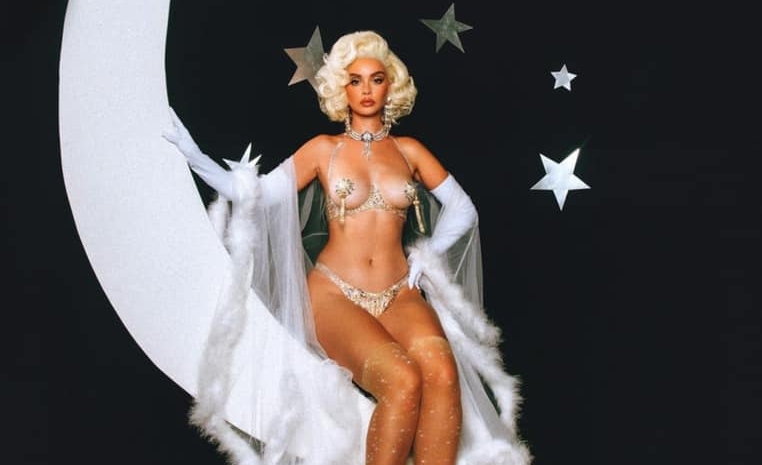 "Christmas Blues" è la title track del nuovo progetto musicale di Sabrina Claudio, disco che vede la collaborazione di The Weeknd e di Alicia Keys.
Ringraziando The Weeknd e Keys per il loro contributo ha detto Claudia:
A @aliciakeys e @theweeknd, grazie per aver creduto in questa intenzione. Non avrei mai potuto immaginare che due delle figure più influenti della mia vita e del mio viaggio come artista mi avrebbero accompagnato in un album che ho fatto esclusivamente per il desiderio di far brillare una piccola luce in un anno incredibilmente buio ".

Ha aggiunto: "L'adolescente che è in me avrebbe alzato gli occhi al cielo incredula se qualcuno le avesse detto che questo sarebbe successo da li a pochi anni".
IL LYRIC VIDEO
Fa-la-la-la-la, la-la-la
Fa-la-la-la-la, la-la-la
Fa-la-la-la-la, la-la-la
Fa-la-la-la-la
It's been a long year
The toughest of my life so far
I've tried to feel cheer
I'm further than the Northern Star
So when you ask me
What I want under the tree
I just want you with me
'Cause if I didn't have you
When the snow is fallin'
On that winter mornin'
I'd have Christmas blues
If I didn't have you
When everyone's unwrappin'
No matter what I open
I'd have Christmas blues
Yeah, don't want mistletoes
If I'm not there to hold you close (Hold me close)
A quiet Christmas Eve
Not tryna hear the angеls sing (Hear the angels sing)
If I had onе wish
I'll take you down by the tree
'Cause all I want is you and me
'Cause if I didn't have you
When the snow is fallin'
On that winter mornin'
I'd have Christmas blues
If I didn't have you (If I didn't have you)
When everyone's unwrappin' (Oh-woah)
No matter what I open (Ooh)
I'd have Christmas blues
If I didn't have you (If I didn't have you)
Oh, oh (If I didn't have you)
Oh-oh, mm-mm (If I didn't have you)
I'd have Christmas blues
(Christmas blues)
Fa-la-la-la-la, la-la-la
Fa-la-la-la-la, la-la-la
Fa-la-la-la-la, la-la-la
ASCOLTA Christmas Blues
WEB & SOCIAL
Website: http://sabrinaclaudio.com
Instagram: https://instagram.com/sabrinaclaudio
Facebook: https://facebook.com/sabrinaclaudiomusic
Twitter: https://twitter.com/sabrinaclaudio