Video e Testo: HOT CHIP "Straight To The Morning"
Tornano gli Hot Chip con il nuovo singolo Straight To The Morning, brano che vede la partecipazione di Jarvis Cocker. Prodotto dalla band e da Mark Ralph, il brano è un tonico di disco moderna e fresca che richiama alla memoria la spensieratezza delle piste da ballo.
In origine scritto avendo in mente Dua Lipa, il brano ha trovato nuova vita con una collaborazione tra gli Hot Chip e Jarvis Cocker mentre si esibivano insieme al Les Bains Douches di Parigi. Riguardo alla collaborazione con Cocker, il quintetto afferma:
"Straight To The Morning è un inno sull'uscire, in un momento in cui le persone non possono, e vede la partecipazione del nostro amico Jarvis Cocker che ci esorta ad andare "avanti fino al sorgere del sole." In qualche modo sembra un personaggio improbabile in tutto ciò, e ci piace così."
Jarvis aggiunge:
Questa è stata l'ultima sessione musicale a cui ho partecipato prima del lockdown. È stato commovente cantare un brano che parla di ballare tutta la notte in un club, sapendo che non sarebbe stato possibile fare una cosa del genere nell'immediato futuro. Nel frattempo, però, abbiamo ballato molto in studio. È stato divertente essere un membro della Straight Through Crew per un giorno."
Il video per "Straight To The Morning" è contagioso tanto quanto il brano. Prodotto da CANADA e diretto da Réalité, il video vede la presenza di un gruppo di ragazze indugiare nella propria forma di edonismo mentre i genitori sono via: sfide su Internet, lotte con i materassi, karaoke e tanti snack, tutto in una volta.
Dal 15 gennaio il singolo sarà disponibile su vinile 10" in edizione limitata, contenente il brano originale, il Mighty Mouse Remix e le carte da gioco "Straight To The Morning"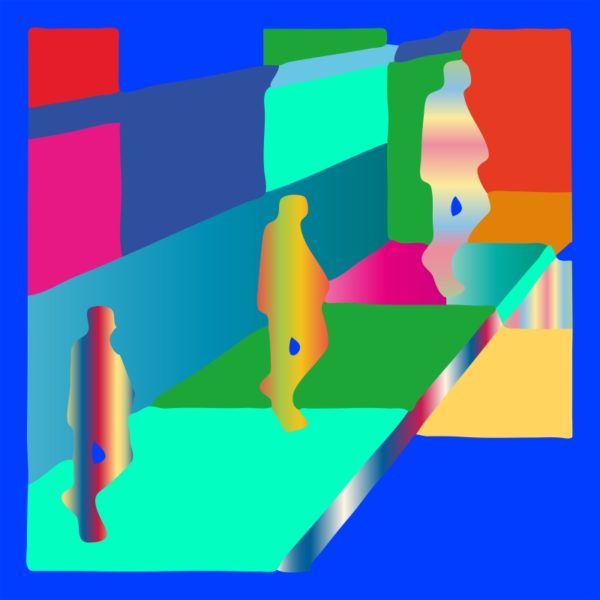 IL TESTO
Straight to the morning
Well, there's a ringing in my ears
But there's the devil on my tongue
Feel like I ain't been out in years
But when I'm with you it's too much fun
Rollin' the dice tonight
Not gonna fuss or fight
We're going out tonight
Straight to the morning
The fever will never end
Straight to the morning
When we can just start again
Straight to the morning
(Straight to the morning)
You're always never, never ever stoppin'
Start all over again (Straight to the morning)
You're always never, never ever stoppin'
You're always edging up the gears
But never measure what we've done
Well, there's a pleasure in this fear
That we might never see the sun
Rollin' the dice tonight (Rollin' the dice tonight)
Not gonna fuss or fight (I'm not gonna fuss or fight)
We're going out tonight (We're going out tonight, alright)
Straight to the morning (Straight to the morning)
The fever will never end (The fever will never end)
Straight to the morning (Straight to the morning)
When we can just start again (When we can just start again)
Straight to the morning
You're always never, never ever stoppin'
Start all over again
You're always never, never ever stoppin'
I pick you up at half past ten
I see you move by eleven
I feel the heat, let's cut the lights
It's a small slice of heaven
We've only just begun
We've just begun to get it on
Follow me, we'll go straight through (Oh)
Straight through until the break of dawn
Straight to the morning
The fever will never end
Straight to the morning
When we can just start again
Straight to the morning, yeah, oh
You're always never, never ever stoppin'
Straight to the morning
You're always never, never ever stoppin'
Start all over again
WEB & SOCIAL
Website | Facebook | Twitter | Instagram
Hot Chip photo credit: Ronald Dick