Video: DJ KHALED – Higher feat. Nipsey Hussle & John Legend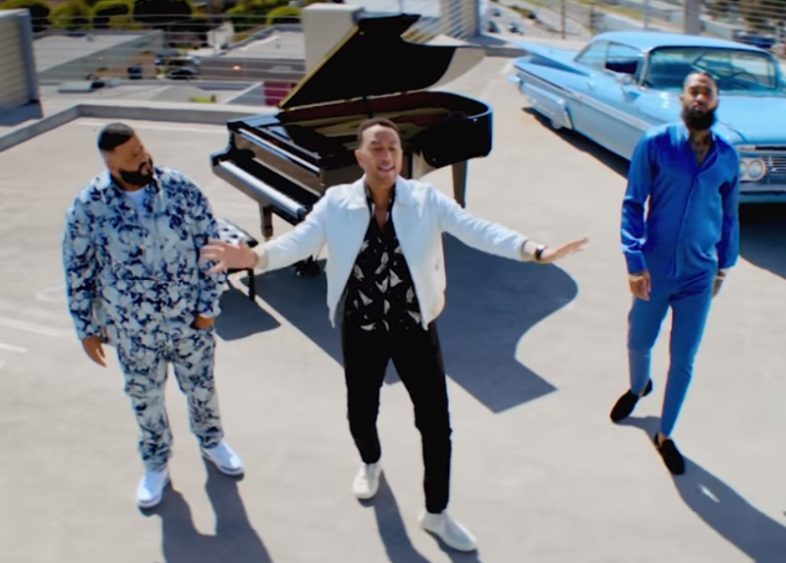 È uscito in digitale (nelle prossime settimane anche in versione fisica) il nuovo album di DJ Khaled, "Father of Asahd". Tutto il ricavato della traccia "Higher" feat. Nipsey Hussle & John Legend andrà alla famiglia di Nipsey Hussle, leggenda dell'hip hop, grande amico di DJ Khaled prematuramente scomparso.
«Poiché vibrare a un livello superiore era l'essenza dell'anima di Nipsey, questa canzone amplifica la vibrazione al livello più alto possibile», ha dichiarato DJ Khaled.
DJ Khaled ha presentato l'album al The Tonight Show Starring Jimmy Fallon su NBC e al Saturday Night Live, è poi stato ospite di Bravo Tv per Watch What Happens Live with Andy Cohen e protagonista assoluto di "KHALEDCON", una puntata speciale andata in onda su MTV dai loro studi in Times Square.
DJ Khaled, visionario nel campo musicale, icona, trendsetter, è letteralmente in grado di dettare i tempi e i contenuti nell'industria culturale americana e al momento ha venduto più di 18 milioni di singoli.
In Italia, "Wild Thoughts" di DJ Khaled (feat. Rihanna & Bryson Tiller) ha ottenuto il DOPPIO PLATINO, come anche "I'm The One" feat. Justin Bieber, Quavo, Chance The Rapper & Lil Wayne, mentre "No Brainer" feat. Justin Bieber, Quavo e Chance The Rapper l'ORO.
I suoi album negli Stati Uniti hanno conquistato l'ORO con "Major Key" (2016), il PLATINO e la nomination ai Grammy con "Grateful" (entrambi al #1 della Billboard Top 200), per non parlare dei riconoscimenti per i singoli: QUINTO PLATINO per "I'm The One" (feat. Justin Bieber, Quavo, Chance the Rapper, & Lil Wayne), TRIPLO-PLATINO per "Wild Thoughts" (feat. Rihanna & Bryson Tiller), e DOPPIO PLATINO per "For Free"(feat. Drake).
Il 2018 lo ha visto assumere il ruolo di giudice nella seguita trasmissione di Fox News, The Four, e andare in tour assieme a Demi Lovato.