Recensione: TRICKY – "Fall to Pieces"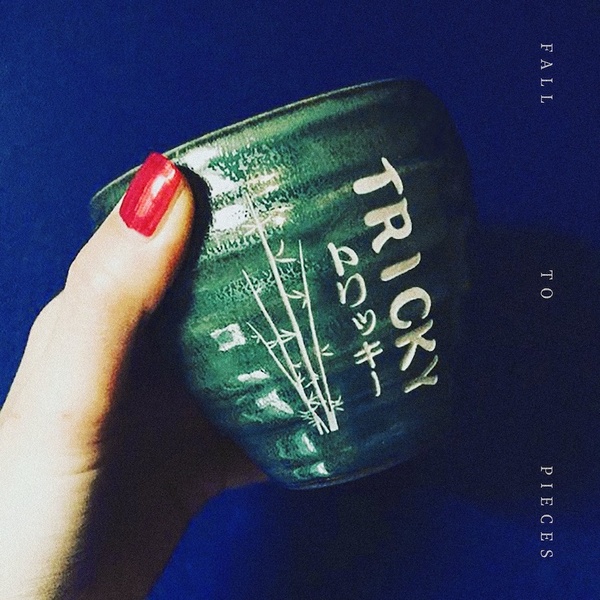 "Fall To Pieces" è il quattordicesimo album di Tricky. Sono passati 25 anni dal suo primo folgorante e seminale album "Maxinquaye". Nella sua vita le ha passate di tutti i colori: eccessi, successi, fallimenti, lutti. Una vita che lo ha segnato profondamente. Ma la musica l'ha sempre rimesso in piedi.
Sfuggente, tra le voci più conturbanti del trip-hop autorale degli anni Novanta, si avventura in questo nuovo 'Fall To Pieces' che come ha detto lui stesso è la sua creazione più pop.
Nel disco ancora una volta si avvale di muse vocali, una ricerca spasmodica di talentuosità che possano interpretare al meglio i suoi mondi onirici e le sue atmosfere oscure e rallentate. Questa volte la prescelta è la vocalist polacca Marta Złakowska che appare in tutte le canzoni ad eccezione di due tracce dove è la cantante danese Oh Land a prestare la sua voce agli scenari sonori forgiati dall'angelo nero di Bristol.
In "Fall To Pieces" Tricky scende nell'oscurità e poi risale. Un alternarsi di stati d'animo densi e ricchi di pulsioni che riportano il suo trip hop al centro della sua musica.
SCORE : 7,00
TRE BRANI DA ASCOLTARE SUBITO:
Running Off – I'm In The Doorwaym – Fall Please
QUOTES
I'm a person
Not a number
You take your time
It makes me wonder
She's by my side
Until we stop
She likes to dance
To disco rock
Come and get me
I feel alone
So don't you stop
So don't you stop
Oh Land:
My teeth and soul, my hair
My person, oh my care (?)
You're my parents, you're my fears
My grief, my soul, right here
My teeth and soul, my hair
My person, oh my care (?)
You're my parents, you're my fears
My grief, my soul, right here
We slide across the floor (?)
We learn (?) my turn
Go slow but be firm
Be good, be bad
Be mad, be sad
Be first, be twice
Be good, be nice
Lose you, you're my real fear
Need more, …
Leave … new car
Don't you stop
Oh Land:
My teeth, my soul, my hair
My person, oh my care
You're my parents, you're my fears
My grief, my soul, right here
So don't you stop
So don't you stop
Oh Land:
I'm on the stairs
Do you care
I was there
I'm the wicked I can do (?)
Where you go
The door, the door
I'm so sick and tired
Lying low
The door, the door
So don't you stop
Oh Land:
My teeth and soul, my hair
My person, oh my care
You're my parents, you're my fears
My grief, my soul, right here
My teeth and soul, my hair
My person, oh my care
You're my parents, you're my fears
My grief, my soul, right here
(I'm In The Doorway)
What a fucking game
What a fucking game
I hate this fucking pain
I hate this fucking pain
Was crying, endless coast
Baby girl, she knew me most
I hate this fucking pain
I hate this fucking pain
At ten, I'll take a flight
Try to be there, I guess I might
I miss my baby while I fly
In my head, I want to die
What a fucking game
I hate this fucking pain
What a fucking game
I hate this fucking pain
What a fucking game
I hate this fucking pain
(Hate This Pain)
TRACKLIST
01. Thinking Of
02. Close Now
03. Running Off
04. I'm In The Doorway
05. Hate This Pain
06. Chills Me To The Bone
07. Fall Please
08. Take Me Shopping
09. Like A Stone
10. Throws Me Around
11. Vietnam
DISCOGRAFIA
1995 – Maxinquaye
1996 – Nearly God
1996 – Pre-Millennium Tension
1998 – Angels with Dirty Faces
1999 – Juxtapose
2001 – Blowback
2003 – Vulnerable
2008 – Knowle West Boy
2010 – Mixed Race
2013 – False Idols
2014 – Adrian Thaws
2016 – Skilled Mechanics
2017 – Ununiform
2020 – Fall To Pieces
VIDEO
WEB & SOCIAL
Follow Tricky online: Facebook: https://www.facebook.com/TrickyOfficial/
Twitter: https://twitter.com/KnowleWestboy
Website: http://www.trickysite.com
Instagram: https://www.instagram.com/trickyofficial