Recensione: NIALL HORAN – "Heartbreak Weather"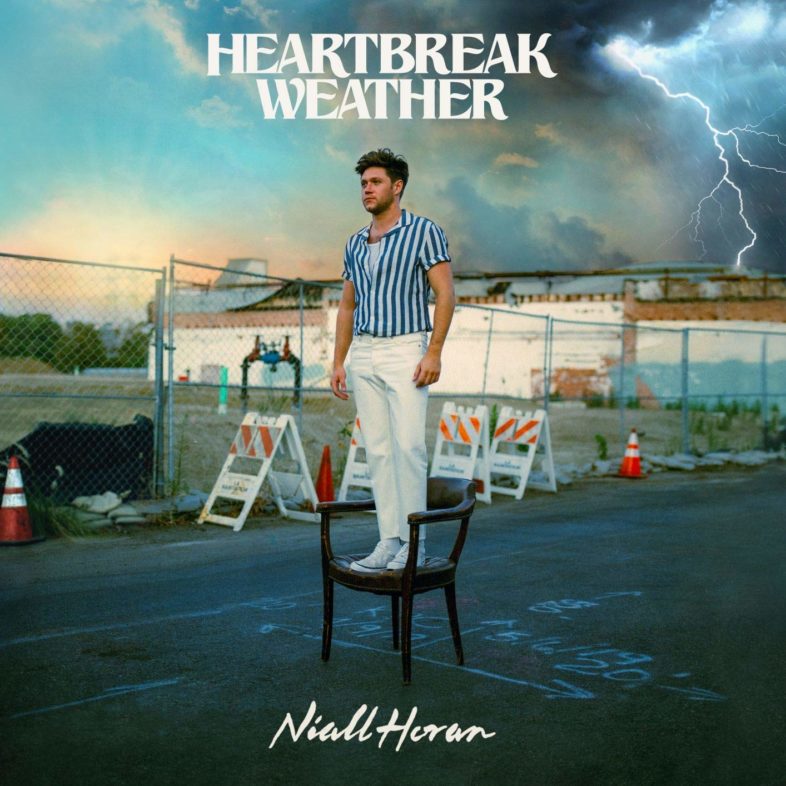 Pare sia tornato Niall Horan. Il secondo album in studio, "Heartbreak Weather", segue "Flicker", che ha visto debuttare l'ex One Direction nella sua carriera da solista.
Con "Flicker" ha collezionato premi su premi e chissà se "Heartbreak Weather", uscito ieri 13 marzo, riscuoterà il medesimo successo.
Una cosa è certa: la produzione di "Heartbreak Weather" è ricca e accurata e mette in risalto la voce pulita di Horan come anche il suo indiscusso talento.
Il disco è un mix perfetto di pezzi malinconici ed energici con qualche suono funky qua e là tra le sue 14 tracce.
La traccia di apertura e del titolo dell'LP si distingue dalla solita interpretazione musicale di Horan, arrivando come una sorta di nuova canzone wave/pop contemporanea degli anni '80. Il suo mondo, invece, eccolo lì che si riconosce in pezzi come in "Black And White", "Bend The Rules", "Arms Of A Stranger" "Everywhere destreggiandosi in tracce disco come "Small Talk", "Cross Your Mind" e "New Angel". Due le ballad: "Dear Patience" e "Bend The Rules", che confermano quanto la cifra stilistica di questi giovani cantautori sia (e sarà ancora) un punto ben saldo nel panorama musicale internazionale.
Score: 7,00
Tre brani da ascoltare subito: Black and White – Dear Patience – Bend The Rules
Quotes:
I swear there was lightnin' comin' from your eyes
Startin' a fire in our hotel room
And yeah, we were dancin', dancin'
And I couldn't turn away from you
Yeah, I saw you smilin', breakin' the silence
Tellin' me just what you want
There in the moment, I was reminded
I haven't felt this way in a while
Blinded by the sparks
We were drivin' around in the dark
Findin' reasons to stay where we are
All of my life, I've been sleepwalkin'
Runnin' around the same bars I've been in
It can be so lonely in this city
But it feels different when you're with me
All of my life, it's been heartbreak weather
Thinkin' to myself, it won't get better
It can be so lonely in this city
But it feels different when you're with me
Yeah, it was magic
You were a vision, watchin' the way your body moves
You're takin' your clothes off, you look in the mirror
Tellin' me just what you want
And I was blinded by the sparks
I was holdin' you close in the dark
Findin' reasons to stay where we are
All of my life, I've been sleepwalkin'
Runnin' around the same bars I've been in
It can be so lonely in this city
But it feels different when you're with me
All of my life, it's been heartbreak weather
Thinkin' to myself, it won't get better
It can be so lonely in this city
But it feels different when you're with me
You, that's what I've been missin'
Words tangled up and twisted
Now, all the clouds been lifted
Lately, my heart's been so empty
You, that's what I've been missin'
Words tangled up and twisted
Now, all the clouds been lifted
Lately, my heart's been so empty
("Heartbreak Weather")
Tracklist:

Heartbreak Weather
Black and White
Dear Patience
Bend the Rules
Small Talk
Nice to Meet Ya
Put a Little Love on Me
Arms of a Stranger
Everywhere
Cross Your Mind
New Angel
No Judgement
San Francisco
Still
Video:
Discografia:
2017 – Flicker
2020 – Heartbreak Weather
Web e social:
Instagram: @niallhoran