Recensione: KATY PERRY – "Smile"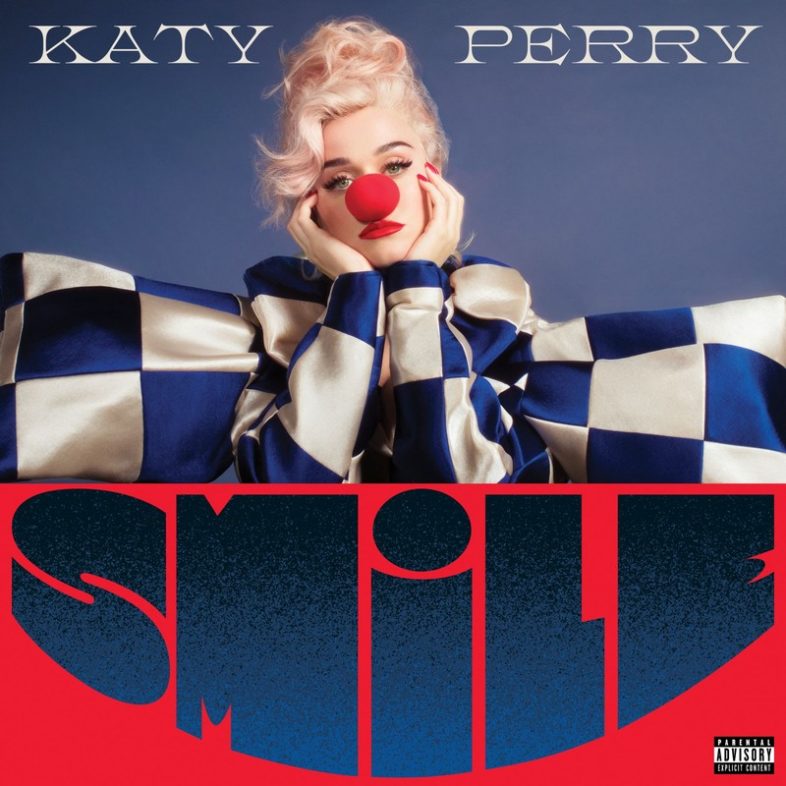 Non so cosa ci sia più di tanto da dire di un album che è stato anticipato da ben 7 singoli e altrettanti video! Sappiamo quasi tutto di questo nuovo album "Smile" della neo-mamma Katy Perry.
Daisy (il nome di sua figlia) è nata esattamente un giorno prima dell'uscita del disco. Una casualità? Forse. Ma per la coppia Hudson-Bloom nulla è una casualità.
Tornando alla musica il disco non ci dice nulla di nuovo. Il classico disco Pop con episodi giocosi, ballabili e vivace che si alternano a pezzi più riflessivi e introspettivi. Brani che si lasciano ascoltare, tutti potenziali singoli, tutti radiofonici, tutti super prodotti.
Due cose bisogna dare atto a Katy. La prima è quella di avere realizzato un disco senza facili feat. cosa molto rara in questo periodo, la seconda è quella che non si è lasciata ammaliare ed invaghire da ritmi e sonorità latineggianti e trap-rap che avrebbero magari portata a raccogliere maggior pubblico ma senza dubbio a snaturare la sua essenza pop.
SCORE : 6,25
TRE BRANI DA ASCOLTARE SUBITO:
Resilient – Smile – Champagne Problems
QUOTES
I know there's gotta be rain if I want the rainbows
And I know the higher I climb, the harder the wind blows
Yeah, I've gone to sleep night after night punching a pillow
But do you know the darker the night, the brighter the stars glow?
'Cause I am resilient
A full flower moment
Won't let the concrete hold me back, oh no
I am resilient
Born to be brilliant
You'll see me grow right through the cracks, yeah
'Cause you're gonna watch this flower grow
Right through the cracks
I've got to shed all the skin if I want the distance
Let the sun in, pull out the weeds and focus my vision
'Cause there's no mistakes, just bends and breaks and friction
But do you know the hotter the fire, the purer the gold is?
'Cause I am resilient
A full flower moment
Won't let the concrete hold me back, oh yeah
I am resilient
Born to be brilliant
I'm gonna grow right through the cracks
Oh
'Cause I died every winter
But survived all the weather
Look at me now, look at me now
I'm in full bloom, yeah
They tried to poison the water
But I was a little stronger
Look at me now, look at me now
I light up the room, oh yeah
(Resilient)
I wanna see you soon as I wipe the crust from my eyes
'Til the day I die, could you be the love of my life?
I'm a soldier for you, baby, I earned all my stripes, ah
Make-ups to the breakups
Times we coulda gave up
We put the dirty work in
So now we know it's worth it
Now we're celebrating
I'm so glad we made it this far, ah (Uh)
'Cause, baby, all we got
Are champagne problems now
'Cause, baby, all we got
Are champagne problems now (Woo)
I wanna see you soon as I wipe the crust from my eyes
'Til the day I die, could you be the love of my life?
I'm a baller for you, baby, I pay any price, ah
[Pre-Chorus]
Make-ups to the breakups
Times we coulda gave up
We put the dirty work in
Became a better version
Now we're celebrating
I'm so glad we made it this far
We both know the hardest part is over
Pull me closer, pour a drink (Uh)
(Champagne Problems)
Yeah, I'm thankful
Scratch that, baby, I'm grateful
Gotta say it's really been a while
But now I got back that smile (Smile)
I'm so thankful
Scratch that, baby, I'm grateful
Now you see me shine from a mile
Finally got back that smile (Smile)
Every day, Groundhog Day
Goin' through motions felt so fake
Not myself, not my best
Felt like I failed the test
But every tear has been a lesson
Rejection can be God's protection
Long hard road to get that redemption
But no shortcuts to a blessin'
Yeah, I'm thankful
Scratch that, baby, I'm grateful
Gotta say it's really been a while
But now I got back that smile (Smile)
I'm so thankful
Scratch that, baby, I'm grateful
Now you see me shine from a mile
Finally got back that smile (Smile)
I'm 2.0, remodeled
Used to be dull, now I sparkle
Had a piece of humble pie
That ego check saved my life
Now I got a smile like Lionel Richie
Big and bright, need shades just to see me
Tryna stay alive just like I'm the Bee Gees (Oh, woah)
A Mona Lisa masterpiece (Now I'm)
Yeah, I'm thankful
Scratch that, baby, I'm grateful
Gotta say it's really been a while
But now I got back that smile (C'mon, smile, woo)
I'm so thankful
Scratch that, baby, I'm grateful (So grateful)
Now you see me shine from a mile
Finally got back that smile (Smile, oh, oh)
I'm so thankful
'Cause I finally, 'cause I finally
I'm so grateful
'Cause I finally, 'cause I finally (Oh)
(Smile)
TRACKLIST
DISCOGRAFIA
2001 – Katy Hudson
2008 – One of the Boys
2010 – Teenage Dream
2013 – Prism
2017 – Witness
2020 – Smile
VIDEO
WEB & SOCIAL
http://katyperry.com
http://twitter.com/katyperry
http://facebook.com/katyperry
http://instagram.com/katyperry