MOTOWN 60th Anniversary: in uscita una colonna sonora e un Greatest Hits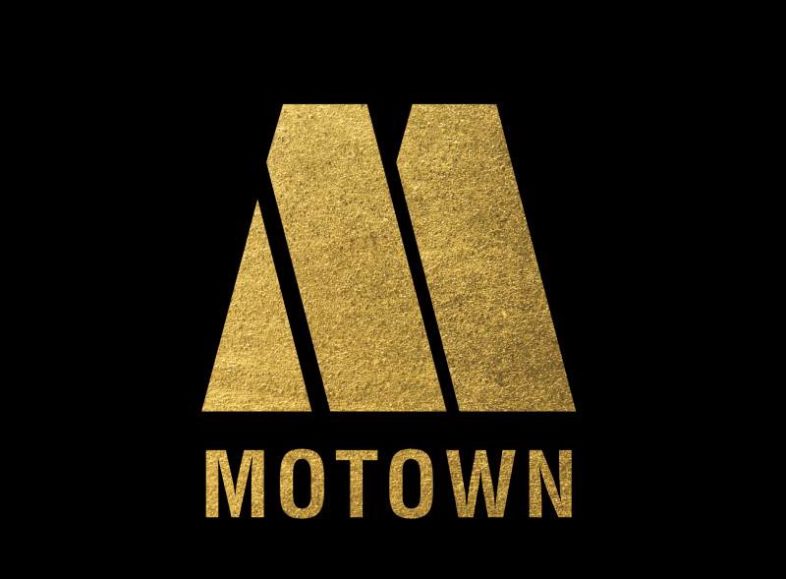 Il 2019 segna il 60° anno di MOTOWN, ampiamente considerata come una delle etichette discografiche più amate e di maggior successo della storia della musica mondiale. Fondata il 12 gennaio 1959 da Berry Gordy, Motown rappresenta una delle storie musicali più incredibili del 20° secolo: il suo sound riconoscibile, la sua musica senza tempo hanno attraversato generazioni.
"Hitsville: The Making of Motown" è il nuovo film-documentario diretto dai fratelli Gabe e Ben Turner, che si inserisce nell'ambito delle celebrazioni per il 60° anniversario dell'etichetta di Detroit: racconta la nascita e la storia della Motown Records, con immagini e filmati d'archivio e interviste realizzate con il fondatore Berry Gordy, con il cantante e suo braccio destro Smokey Robinson e con i protagonisti che crearono il sound della label; il film esplora e celebra la musica e i musicisti che resero famosa la Motown dagli inizi al trasferimento della sede a Los Angeles nei primi anni '70. Questo è il primo documentario sulla Motown con la partecipazione dello stesso Berry Gordy.
La Colonna Sonora del film, in uscita in Doppio CD venerdì 30 agosto 2019 e in Vinile il 27 settembre 2019, contiene brani di Supremes, Stevie Wonder,Smokey Robinson and the Miracles, Marvin Gaye, The Temptations, Martha Reeves and the Vandellas, Jackson 5.
Per commemorare questo anniversario storico, Motown pubblicherà – sempre venerdì 30 agosto 2019 – una nuovissima compilation Greatest Hits con 60 brani provenienti da tutta la sua notevole e influente storia.
La versione in 3CD e digitale dell'album presenta leggendari artisti Motown tra cui The Supremes, Marvin Gaye, Temptations, Four Tops, Stevie Wonder,Diana Ross, The Jackson 5 e Lionel Richie. Una versione 2LP dell'album includerà un elenco di brani ridotto.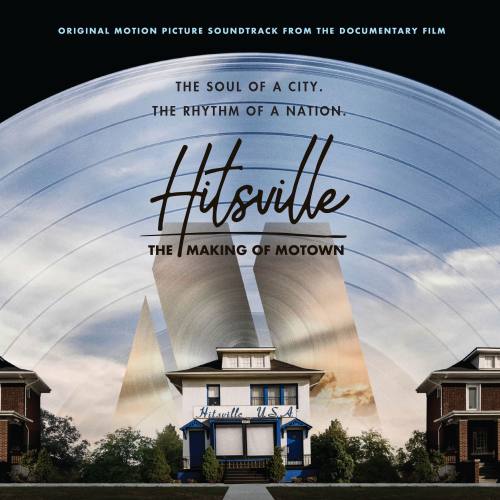 HITSVILLE: THE MAKING OF MOTOWN
Tracklist
CD 1:
1. Where Did Our Love Go – The Supremes
2. Fingertips (Pt. 2 / Live At The Regal Theater, 1963) – Stevie Wonder
3. Shotgun – Junior Walker & The All Stars (
4. Mickey's Monkey – The Miracles
5. Stubborn Kind of Fellow – Marvin Gaye
6. Money (That's What I Want) – Barrett Strong
7. Please Mr. Postman (Single Version) – The Marvelettes
8. Ain't Too Proud To Beg – The Temptations
9. Dancing In the Street – Martha Reeves & The Vandellas
10. Uptight (Everything's Alright) – Stevie Wonder
11. My Girl – The Temptations
12. Ain't No Mountain High Enough – Marvin Gaye & Tammi Terrell
13. Do You Love Me – The Contours
14. I Can't Help Myself (Sugar Pie, Honey Bunch) – Four Tops
15. Who's Lovin' You – Jackson 5
16. Shop Around – The Miracles
CD 2:
1. Inner City Blues (Make Me Wanna Holler) – Marvin Gaye
2. Baby Love – The Supremes
3. Come See About Me – The Supremes
4. I Want You Back – Jackson 5
5. I Heard It Through the Grapevine – Gladys Knight & The Pips
6. Just My Imagination (Running Away With Me) – The Temptations
7. My Guy – Mary Wells
8. What's Going On – Marvin Gaye
9. This Old Heart of Mine (Is Weak For You) – The Isley Brothers
10. For Once In My Life – Stevie Wonder
11. (Love Is Like a) Heat Wave – Martha Reeves & The Vandellas
12. The Tracks of My Tears – Smokey Robinson & The Miracles
13. What Becomes of the Brokenhearted – Jimmy Ruffin
14. I'll Be There – Jackson 5
15. I Heard It Through the Grapevine – Marvin Gaye
16. Baby, I'm For Real – The Originals
17. Get Ready – The Temptations
18. The Tears of a Clown – Smokey Robinson & The Miracles
19. Reach Out I'll Be There – Four Tops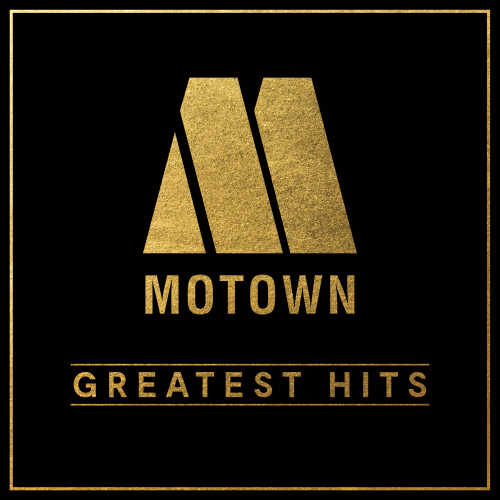 Motown Greatest Hits
Tracklist
Disc 1
1. Barrett Strong – Money (That's What I Want)
2. The Miracles – Shop Around
3. The Marvelletes – Please Mr Postman
4. The Contours – Do You Love Me
5. The Miracles – You Really Got A Hold On Me
6. Mary Wells – My Guy
7. Martha and the Vandellas – Dancing In The Street
8. The Supremes – Baby Love
9. Marvin Gaye – How Sweet It Is To Be Loved By You
10. The Velvelletes – Needle In A Haystack
11. Temptations – My Girl
12. Four Tops – I Can't Help Myself
13. Frank Wilson – Do I Love You (Indeed I Do)
14. Smokey Robinson and the Miracles – The Tracks Of My Tears
15. Stevie Wonder – Uptight (Eveything's Alright)
16. Isley Brothers – This Old Heart Of Mine
17. Jimmy Ruffin – What Becomes Of The Broken Hearted
18. Four Tops – Reach Out (I'll Be There)
19. Stevie Wonder – For Once In My Life
20. Diana Ross and the Supremes – Reflections
21. Marvin Gaye – I Heard It Through The Grapevine
22. The Jackson 5 – I Want You Back
23. Temptations – Ball Of Confusion
Disc 2
1. Stevie Wonder – Signed, Sealed, Delivered (I'm Yours)
2. Edwin Starr – War
3. The Spinners – It's A Shame
4. Smokey Robinson and the Miracles – Tears Of A Clown
5. The Supremes – Stoned Love
6. Diana Ross – I'm Still Waiting
7. Temptations – Just My Imagination
8. Diana Ross – Ain't No Mountain High Enough
9. Marvin Gaye – What's Going On
10. Michael Jackson – Got To Be There
11. Frankie Valli and the Four Seasons – The Night
12. Temptations – Papa Was A Rollin'Stone
13. Stevie Wonder – Superstition
14. Marvin Gaye – Let's Get It On
15. Eddie Kendricks – Keep On Truckin
16. The Miracles – Love Machine
17. Diana Ross – Love Hangover
18. Commodores – Easy
Disc 3
1. Marvin Gaye – Got To Give It Up
2. Thelma Houston – Don't Leave Me This Way
3. Commodores – Three Times A Lady
4. Stevie Wonder – Sir Duke
5. Diana Ross – Upside Down
6. Jermaine Jackson – Let's Get Serious
7. Smokey Robinson – Being With You
8. Michael Jackson – One Day In Your Life
9. Diana Ross – I'm Coming Out
10. Rick James – Superfreak (Part One)
11. Diana Ross and Lionel Richie – Endless Love
12. Lionel Richie – All Night Long
13. Temptations – Treat Her Like A Lady
14. Stevie Wonder – I Just Called To Say I Love You
15. Mary Jane Girls – All Night Long
16. Rockwell – Somebody's Watching Me
17. Commodores – Nightshift
18. Debarge – Rhythym Of The Night
19. Shanice – I Love Your Smile
2LP
Side A
1. Barrett Strong Money – (That's What I Want)
2. The Marvelletes – Please Mr Postman
3. The Contours – Do You Love Me
4. Mary Wells – My Guy
5. Martha and the Vandellas – Dancing In The Street
6. The Supremes – Baby Love
7. Temptations – My Girl
8. Four Tops – I Can't Help Myself
Side B
1. Frank Wilson – Do I Love You (Indeed I Do)
2. Isley Brothers – This Old Heart Of Mine
3. Jimmy Ruffin – What Becomes Of The Broken Hearted
4. Four Tops – Reach Out (I'll Be There)
5. Marvin Gaye – I Heard It Through The Grapevine
6. The Jackson 5 – I Want You Back
7. Stevie Wonder – Signed, Sealed, Delivered (I'm Yours)
Side C
1. Edwin Starr – War
2. Smokey Robinson and the Miracles – Tears Of A Clown
3. The Supremes – Stoned Love
4. Diana Ross – I'm Still Waiting
5. Marvin Gaye – What's Going On
6. Michael Jackson – Got To Be There
Side D
1. Stevie Wonder – Superstition
2. Thelma Houston – Don't Leave Me This Way
3. Commodores – Three Times A Lady
4. Diana Ross – Upside Down
5. Lionel Richie – All Night Long