DUA LIPA: esce DUA LIPA (COMPLETE EDITION)
Esce la COMPLETE EDITION , la versione completa del fortunatissimo album di debutto di DUA LIPA che ha venduto oltre 3 milioni di album e 32 milioni di singoli in tutto il mondo.
La  COMPLETE EDITION viene arricchita da "Electricity", il suo recentissimo lavoro con i Silk City (Mark Ronson e Diplo), la hit mondiale "One Kiss" con Calvin Harris e le sue precedenti collaborazioni con Martin Garrix e Sean Paul. Oltre a ciò, include 3 nuovi brani: "Want to", "Running" e "Kiss and make-up" (con le superstar k-pop BLACKPINK).
In Italia, il suo album di debutto è stato certificato oro e queste sono certificazioni dei singoli: NEW RULES – triplo platino, ONE KISS – doppio platino, IDGAF – platino, BE THE ONE – doppio platino, NO LIE – quadruplo platino, SCARED TO BE LONELY – doppio platino, BLOW YOUR MIND – oro .
La scorsa estate "One kiss" è rimasta per ben 8 settimane al #1 nella classifica dei singoli più venduti in UK, vendendo più di un milione di copie – record di permanenza in assoluto per un'artista femminile dal 2000. Il video del singolo di enorme successo "New Rules" è stato visto oltre 1.3 miliardi di volte su YouTube. Nell'ultima edizione, si è aggiudicata 2 Brit Awards dopo essere stata nominata in ben 5 categorie. Si è esibita alla finale della UEFA Champion Leage davanti a 85 milioni di persone..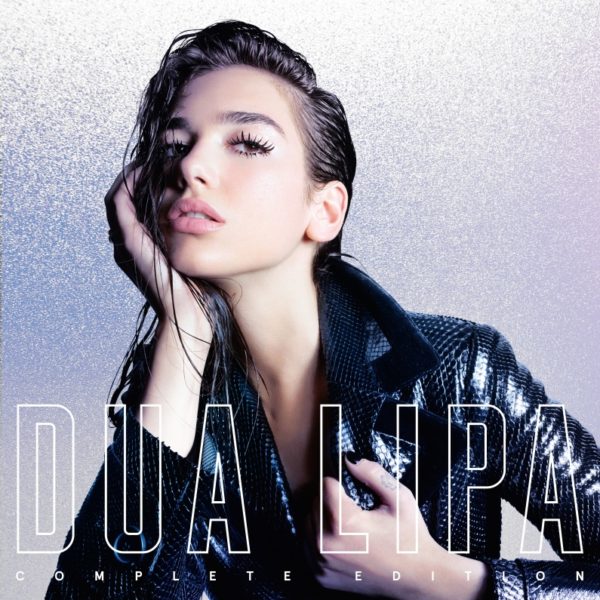 CD 1
1.       Genesis
2.       Lost In Your Light (feat. Miguel)
3.       Hotter Than Hell
4.       Be The One
5.       IDGAF
6.       Blow Your Mind (Mwah)
7.       Garden
8.       No Goodbyes
9.       Thinking 'Bout You
10.   New Rules
11.   Begging
12.   Homesick
13.   Dreams
14.   Room For 2
15.   New Love
16.   Bad Together
17.   Last Dance
CD 2
1.       Want To
2.       Running
3.       Kiss and Make Up (Dua Lipa & BLACKPINK)
4.       One Kiss (Calvin Harris & Dua Lipa)
5.       Electricity (Silk City & Dua Lipa)
6.       Scared To Be Lonely (Martin Garrix & Dua Lipa)
7.       No Lie (Sean Paul & Dua Lipa)
8.       New Rules (Live)
photo dualipa.com