THE DOOBIE BROTHERS: La band ritorna al Beacon Theatre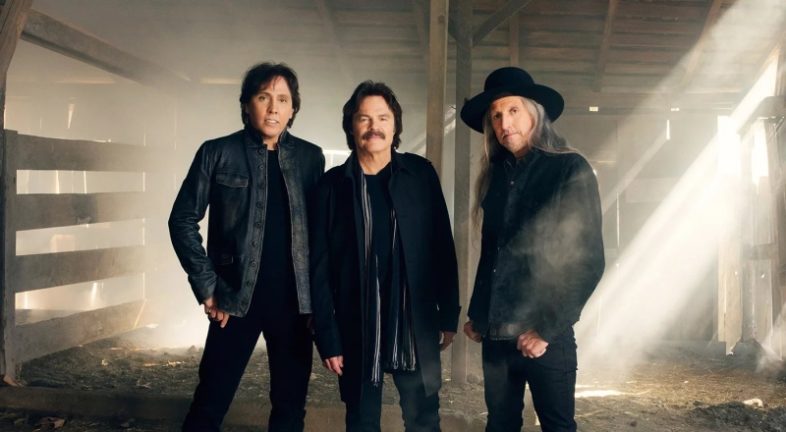 I The Doobie Brothers ritornano al Beacon Theatre per la prima volta dopo 25 anni per eseguire due dei loro album iconici Toulouse Street e The Captain And Me. Sia l'audio che il video di quella performance speciale sono programmati in uscita per il 28 giugno.
The Doobie Brothers Live From The Beacon Theatre sarà disponibile in versioni 2CD, 2CD/DVD e Blue-Ray. Il merchandise esclusivo di Live From The Beacon Theatre sarà disponibile su The Doobie Brothers Official Online Store. Per un periodo di tempo limitato, i fan riceveranno una litografia esclusiva con il pre-order su Rhino.com. La lead track dell'album "Rockin' Down The Highway," è già disponibile su tutti i servizi streaming e download. Tutte le versioni sono disponibili in pre-order.
La storica performance al Beacon ha offerto un'opportunità ai fan di ascoltare canzoni mai eseguite prima live, come "Mamaloi," "O'Connelly Corners," "Ukiah," e "The Captain And Me." Lo spettacolo inizia con le 10 canzoni estrapolate dal secondo album in studio, Toulouse Street. Originariamente pubblicato nel 1972, è stato certificato platino.
In seguito, i Doobie Brothers suonarono il loro terzo album in studio, The Captain And Me. Originariamente pubblicato nel 1973, raggiunse la settima posizione nella classifica album ed è stato certificato doppio platino. Le hit includono "Long Train Runnin'," "China Grove" e "South City Midnight Lady." Lo show si concluse con tre bis tra i quali la loro prima hit "Black Water".
I Doobie Brothers hanno pubblicato musica rock and roll sconvolgente, carica di armonia e guidata da chitarre, vendendo più di 48 milioni di album e guadagnando quattro GRAMMY® Awards. Con uno dei più leali fan club che esistano, i Doobie Brothers continuano a scrivere e registrare nuovo materiale e girare il mondo. I loro singoli numeri uno "Black Water" e "What a Fool Believes," entrambi certificati oro, conducono ad un catalogo di canzoni indelebili come "Listen to the Music," "China Grove," "Jesus Is Just All Right," "Rockin' Down the Highway," "Long Train Runnin'," "Take Me In Your Arms," "Takin' it to the Streets," "Minute by Minute," "You Belong to Me," "The Doctor" e mole altre.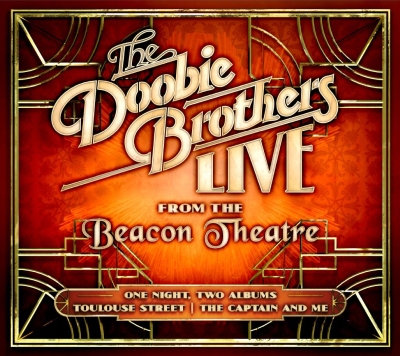 FROM THE BEACON THEATRE
CD Track Listing:
Disc One: Toulouse Street
1. "Listen To The Music"
2. "Rockin' Down The Highway"
3. "Mamaloi"
4. "Toulouse Street"
5. "Cotton Mouth"
6. "Don't Start Me To Talkin'"
7. "Jesus Is Just Alright"
8. "White Sun"
9. "Disciple"
10. "Snake Man"
Disc Two: The Captain And Me
1. "Natural Thing"
2. Band Intros
3. "Long Train Runnin'"
4. "China Grove"
5. "Dark Eyed Cajun Woman"
6. "Clear As The Driven Snow"
7. "Without You"
8. "South City Midnight Lady"
9. "Evil Woman"
10. "Busted Down Around O'Connelly Corners"
11. "Ukiah"
12. "The Captain And Me"
Encore
13. "Take Me In Your Arms (Rock Me)"
14. "Black Water"