SOPHIE ELLIS-BEXTOR esce la versione orchestrale di 'TAKE ME HOME'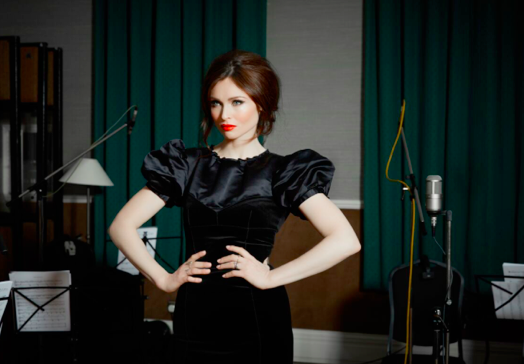 Sophie Ellis-Bextor pubblica 'Take Me Home', brano è tratto da 'The Song Diaries', l'entusiasmante greatest hits realizzato con orchestra, in uscita il 15 marzo 2019.
Hit tra le hit, la versione orchestrale di 'Take Me Home' è stata ri-registrata da Sophie Ellis-Bextor, da una band e da un'orchestra, prodotta dal collaboratore di lunga data ed amico Ed Harcourt, con il supporto di Richard Jones – marito dell'artista e bassista dei The Feeling – e di David Arnold e mixata da Ash Howes. 'Take Me Home' è il brano che ha segnato il debutto di Sophie Ellis-Bextor, tratto dal disco 'Read My Lips' del 2001, album che ha raggiunto la N.2 delle UK Album Charts, rimanendoci per ben 60 settimane ed aggiudicandosi il doppio disco di platino, con certificazione Silver per il singolo, che, all'epoca, scalò tutti gli airplay radiofonici.
"It has been glorious to bring disco technicolour to my orchestral version of Take me Home. Hopefully when you hear it, it'll bring a little 70's Paradise Garage your way. It's all the bells and whistles!" afferma Sophie Ellis-Bextor.
Il video di 'Take Me Home' è stato filmato in studio, durante le registrazioni del disco e durante il live dell'artista al London Royal Festival Hall nel 2018.
Il Greatest His Orchestrale, settimo album di Sophie Ellis-Bextor, segue le pubblicazioni dei precedenti lavori di studio, 'Familia' (2016) e 'Wanderlust' (2014), dischi entrambi finiti nella Top 10 inglese e che già lasciavano trapelare la nuova direzione artistica intrapresa dalla cantautrice britannica. Con sei singoli diventati delle hit ed oltre 21 anni di gloriosa carriera musicale, la regina del dancefloor torna alle origini con 'The Song Diaries', la raccolta dei brani di maggior successo come non li avete mai sentiti prima!