ROLLING STONES la track list del nuovo album "Hackney Diamonds"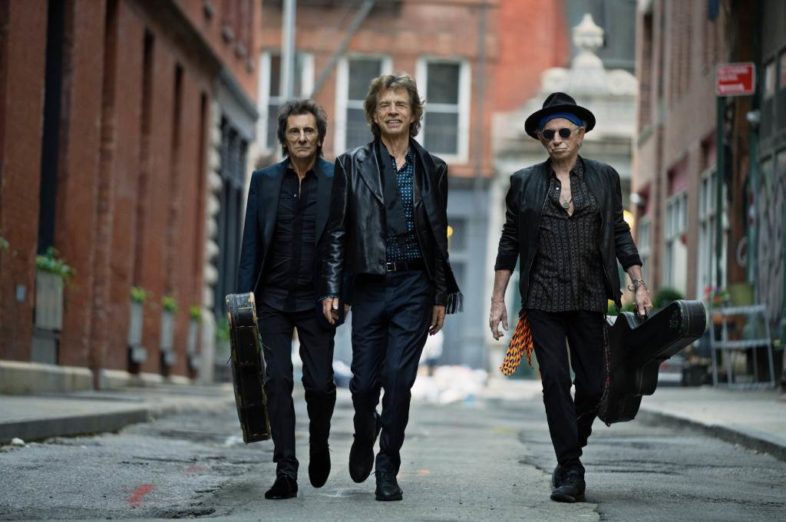 I Rolling Stones hanno reso noto la tracklist completa del loro nuovo album "Hackney Diamonds" in uscita il 20 ottobre.
Il compianto batterista Charlie Watts è presente in due brani, "Mess It Up" e "Live By The Sword". "Live By The Sword" inoltre include anche il basso dell'ex bassista degli Stones Bill Wyman. "Sweet Sounds Of Heaven" vede presenti la voce di Lady Gaga e le tastiere e il piano di Stevie Wonder, "Bite My Head Off" il basso di Paul McCartney e "Get Close" e "Live By The Sword" il piano di Elton John.
LA TRACKLIST
ANGRY
GET CLOSE
DEPENDING ON YOU
BITE MY HEAD OFF
WHOLE WIDE WORLD
DREAMY SKIES
MESS IT UP
LIVE BY THE SWORD
DRIVING ME TOO HARD
TELL ME STRAIGHT
SWEET SOUNDS OF HEAVEN
ROLLING STONE BLUES
IL DISCO
L'album, composto da 12 tracce, e la cui track list completa sarà rivelata a tempo debito, è stato registrato in varie località del mondo, tra cui gli Henson Recording Studios di Los Angeles, i Metropolis Studios di Londra, i Sanctuary Studios di Nassau, Bahamas, gli Electric Lady Studios di New York e gli Hit Factory/Germano Studios, sempre a New York.
L'album è la loro prima pubblicazione in studio di nuovo materiale da "A Bigger Bang" del 2005, pubblicato per coincidenza il 6 settembre di 18 anni fa. Da allora, gli Stones hanno continuato a battere i record di incassi con una serie di tour globali da tutto esaurito e hanno pubblicato nel 2016 "Blue & Lonesome", album vincitore del Grammy Award, che comprendeva le loro brillanti versioni di molti dei brani blues che hanno contribuito a plasmare il loro sound e che ha raggiunto la vetta delle classifiche degli album in tutto il mondo. L'anno scorso hanno entusiasmato il pubblico europeo per un totale di quasi un quarto di milione di persone durante il tour d'anniversario "Sixty".
"Hackney Diamonds" segna la prima collaborazione degli Stones (Mick Jagger, Keith Richards, Ronnie Wood) con il produttore e musicista newyorkese Andrew Watt, nominato produttore dell'anno ai Grammy Awards del 2021 e che ha lavorato con Post Malone, Iggy Pop ed Elton John.
IL VIDEO
La trascinante "Angry" è accompagnata da un video musicale diretto da Francois Rousselet, il cui curriculum include lavori con Nike, Diesel, Pharrell Williams e su "Ride 'Em On Down" degli Stones, da "Blue & Lonesome". Il nuovo clip promozionale ha come protagonista l'attrice nominata agli Emmy Sydney Sweeney (The White Lotus, Euphoria, The Handmaid's Tale). Guarda il video musicale di "Angry".
La grafica per "Hackney Diamonds" è stata realizzata dalla animatrice digitale Paulina Almira.
WEB & SOCIAL
https://www.instagram.com/therollingstones
https://www.facebook.com/therollingstones
https://rollingstones.com/
Ph: Credit Mark Seliger