Recensione: SOLANGE – When I Get Home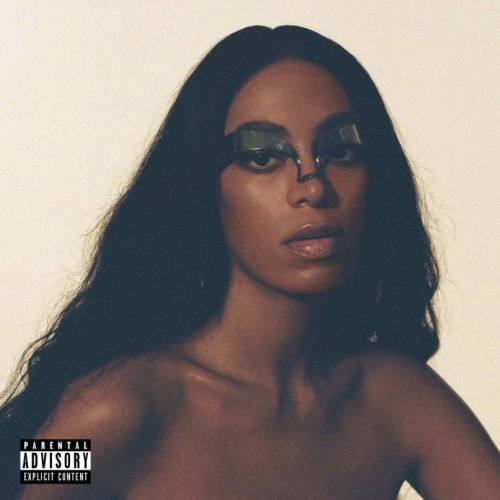 Mentre la blasonata sorella è alle prese con continui spin-off familiari Solange Piaget Knowles se ne esce a sorpresa con questo grand disco. Un album che segna la definitiva maturazione della giovane Knowles e la porta ai livelli di sua sorella Beyoncè.
Con il precedente "A Seat at the Table" Solange aveva fatto vedere a tutti le sue qualità e questo "When I Get Home" è la degna continuazione e evoluzione di quel primordiale capolavoro.
Per fare questo si è messa in prima persona scrivendo, suonando e producendo tutto il disco. Importanti le collaborazioni: da Tyler, the Creator, Chassol, Playboi Carti, Standing on the Corner, Panda Bear, Devin the Dude, The-Dream fino a dei campionamenti di altri abitanti storici e famosi di Third Ward come le attrici Debbie Allen e Phylicia Rashad, della poetessa Pat Parker e dal film "Scarface".
Musicalmente "When I Get Home" è un disco morbido, raffinato con svariate venature jazzy (una su tutte ascoltate Time (is)) che si continuano ad intrecciare con soul, hip hop e anche con sonorità elettroniche e pop (Stay Flo mi sembra la versione rallentata di "Jenny from the Block" di J.LO).
Pezzoni avvolgenti e purpurei (Dreams) che si alternano a pezzi di tradizioni e radici (Almeda) e continui interludi con inserti sonori, citazioni e reading.
Solange è interessante. Non lasciatevela sfuggire!
http://www.blackplanet.com/solange/
Score: 7,00
Tre brani da ascoltare subito: Dreams – Time (Is) –

Quotes:

Niggas get fade and they feel it on they face (Hold up)
Talking all day, then they feel it on they place (Yeah)
Take it all down, they gon' feel it on the day
Take it all home and they feel it all the way
Takin' all shots and they feel it on they face (Take it)
Ayy, ayy-ayy
Take it all down, they gon' feel it on they faith
Ayy, ayy-ayy
Man get down and they putting on a show (Hold up)
Girls getting down every day (Hold up)
Working out of town on the floor (Hold on)
Making pain, swear you gonna go
Niggas get down and they feel it on they face
Motherfucker I'm down, down, down, don't you know (Hey)
Ayy, ayy-ayy (Hey, hey)
Ayy, ayy-ayy (Hey, hey)
(Stay Flo )
Pour my drank, drank
Sip, sip, sip, sip, sip
Pull that Lac on 'em
Sip, sip, sip, sip, sip
Brown liquor, brown liquor
Brown skin, brown face
Brown leather, brown sugar
Brown leaves, brown keys
Brown zippers, brown face
Black skin, black braids
Black waves, black days
Black baes, black things
These are black-owned things
Black faith still can't be washed away
Not even in that Florida water
Not even in that Florida water
In that Florida water
So pour more drank
Sip, sip, sip, sip, sip
I pour my drank on 'em
Sip, sip, sip, sip, sip
Sip, sip, sip, sip, sip
Brown liquor
Brown sugar, brown face
Brown liquor
Brown sugar, brown braids
Black skin
Black Benz, black plays
Black molasses, blackberry the masses
(Almeda )
Gucci like to slang, Gucci like to bang
Gucci like to come down, he go hard in the paint
Gucci like to swang, Gucci like to sway
Gucci like to come down, and he start just every day (Huh)
Gucci like to play, Gucci like to play (Yeah)
Gucci like to come down in his thought, just he eat plain
Gucci fly, Gucci got that eye
Gucci comin' down on the slab with the fly (Wop)
Gucci got that grill, Gucci got the chill
Gucci comin' down with the lame, got the feels
Gucci on his sheets, Gucci on his feet
I didn't want a soccer, she had Gucci on her cleats
Gucci like to shine, Gucci like to wave
Gucci like to come down, he go hard in the paint (Huh), paint
He go hard in the paint, paint (Wop)
Gucci, he go hard in the paint, paint (It's Gucci)
Solo like to drank, Solo like to ball (Yeah)
Solo brought the gang, they don't hold a wall (Nah)
Solo like to shop, Solo bought the mall (Yeah)
Solo brought the guap, Solo throwed it all (Woo)
Guwop not Polo (It's Gucci)
My skin my logo (Yeah)
My skin my logo
(My Skin My Logo )
Tracklist:
Things I Imagined
Interlude: S McGregor
Down with the Clique
Way to the Show
Interlude: Can I Hold the Mic
Stay Flo
Dreams
Interlude: Nothing Without Intention
Almeda Featuring The-Dream & Playboi Carti
Time (Is) Featuring Sampha
My Skin My Logo Featuring Gucci Mane
Interlude: We Deal with the Freak'n
Jerrod
Binz
Beltway 1
Interlude: Exit Scott
Sound of Rain
Interlude: Not Screwed!
I'm a Witness
Discografia:
2002 – Solo Star
2008 – Sol-Angel and the Hadley St. Dreams
2016 – A Seat at the Table
2019 – When I Get Home